4.2/5
Overview
Address
Restaurant Info
Opening Hours
12:00 pm to 04:30 pm 06:30 pm to 11:30 pm
Menu
+2
Gallery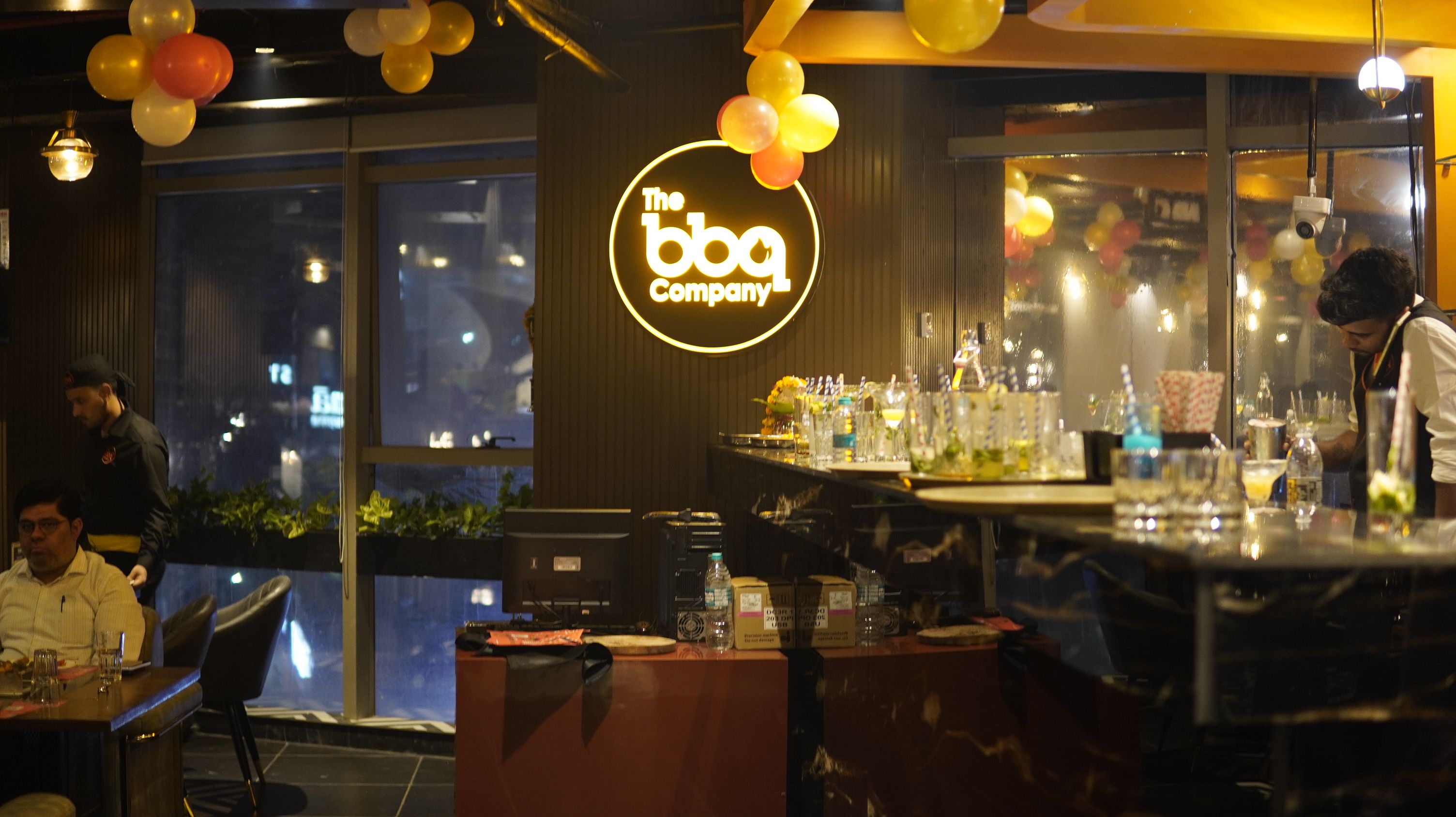 Customer Reviews
About Restaurant
Exciting News! The Barbeque Company in Gurgaon Sector 85 is ready to take your taste buds on a tantalizing journey. We have undergone a remarkable transformation and are thrilled to introduce our new and creative menu, blending contemporary and traditional recipes to perfection. Prepare to indulge in a world of flavors as our menu features a rich variety of dishes from across the globe. Whether you're a fan of premium North Indian cuisine, crave the bold flavors of Chinese delicacies, or love the sizzle of barbeque food, we have something to satisfy every palate. One of the highlights of our dining experience is our live grill station. Watch as our expert chefs skillfully prepare your meal right before your eyes, adding an element of excitement and anticipation to your dining experience. The aroma and sizzle will leave you hungry for more. At The Barbeque Company, we believe that dining is not just about food, but about creating lasting memories with your loved ones. Our warm and welcoming atmosphere is perfect for gathering with friends and family to enjoy a communal dining experience. Our dedicated staff is always at hand to ensure that your visit is exceptional in every way. From recommending the perfect dish to offering impeccable service, we strive to make your time with us truly unforgettable. So, gather your loved ones and join us at The Barbeque Company in Gurgaon Sector 85. Discover a dining experience that combines the best of world cuisine with a welcoming ambiance. We promise to satisfy your cravings and leave you wanting more.
Price per Head
| Weekdays (Mon-Thu) | Lunch | Dinner |
| --- | --- | --- |
| Vegetarian | 699 INR * | 849 INR * |
| Non Vegetarian | 749 INR * | 899 INR * |
| Weekends (Fri-Sun) | Lunch | Dinner |
| --- | --- | --- |
| Vegetarian | 799 INR * | 899 INR * |
| Non Vegetarian | 849 INR * | 999 INR * |
Explore Other Outlets
The BBQ Company is a true barbecue restaurant where food is grilled and serve freshly straight to your plate.
© 2016 The Barbeque Company (Registered under BBQC HOSPITALITY PRIVATE LIMITED) All Right Reserved.