4.2/5
Overview
Address
Restaurant Info
Opening Hours
12:00 pm to 04:30 pm 06:30 pm to 11:30 pm
Menu
+2
Gallery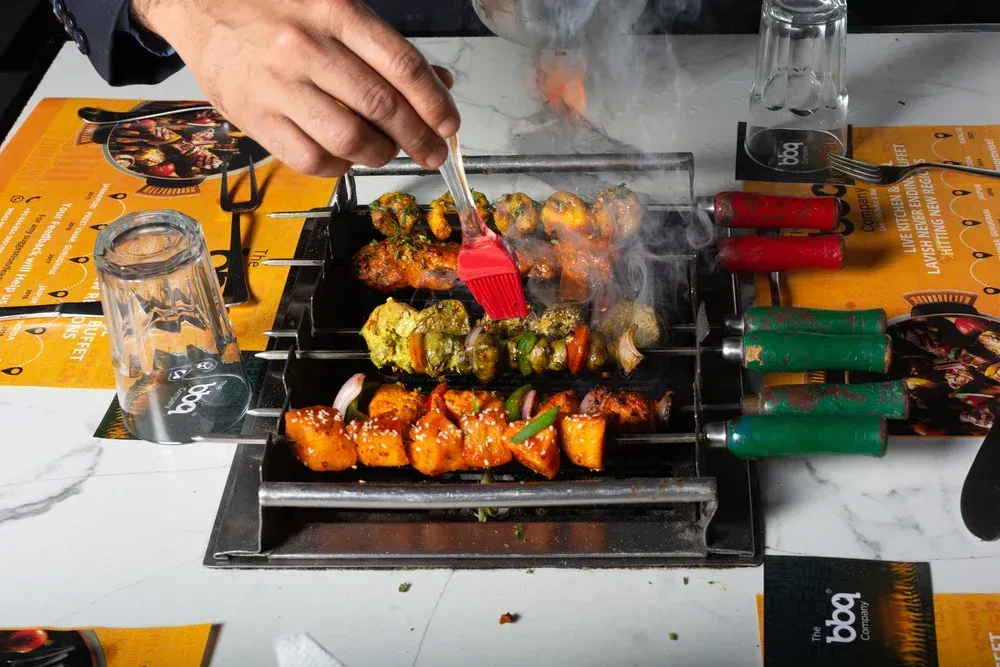 +4
Customer Reviews
About Restaurant
The Barbeque Company in Gurugram is proud to bring you the authentic flavours and traditions of barbeque cuisine. Our menu is a delightful blend of North Indian, Chinese, and barbeque dishes; each carefully prepared to bring out the best in every ingredient. Our live grill station is a highlight, giving you a front-row seat to the sizzle and aroma of your meal as its being prepared. Choose best barbeque restaurant in Gurugram for quality time spend with family and friends. Our restaurant is designed with a family-style dinner setting in mind, making it the perfect place to gather with loved ones. Whether you're in the mood for a delicious meal, or simply want to catch up with friends over a drink, our barbeque company in Gurugram has something for everyone. So, come and experience the unique ambience and delectable flavours at The Barbeque Company in Gurugram. Our friendly staff and inviting atmosphere will make you feel right at home, and our commitment to quality will have you coming back for more.
Price per Head
| Weekdays (Mon-Thu) | Lunch | Dinner |
| --- | --- | --- |
| Vegetarian | 729 INR * | 849 INR * |
| Non Vegetarian | 799 INR * | 899 INR * |
| Weekends (Fri-Sun) | Lunch | Dinner |
| --- | --- | --- |
| Vegetarian | 799 INR * | 949 INR * |
| Non Vegetarian | 849 INR * | 1049 INR * |
Explore Other Outlets
The BBQ Company is a true barbecue restaurant where food is grilled and serve freshly straight to your plate.
© 2016 The Barbeque Company (Registered under BBQC HOSPITALITY PRIVATE LIMITED) All Right Reserved.