4.2/5
Overview
Address
Restaurant Info
Opening Hours
12:00 pm to 04:30 pm 06:30 pm to 11:30 pm
Menu
+2
Gallery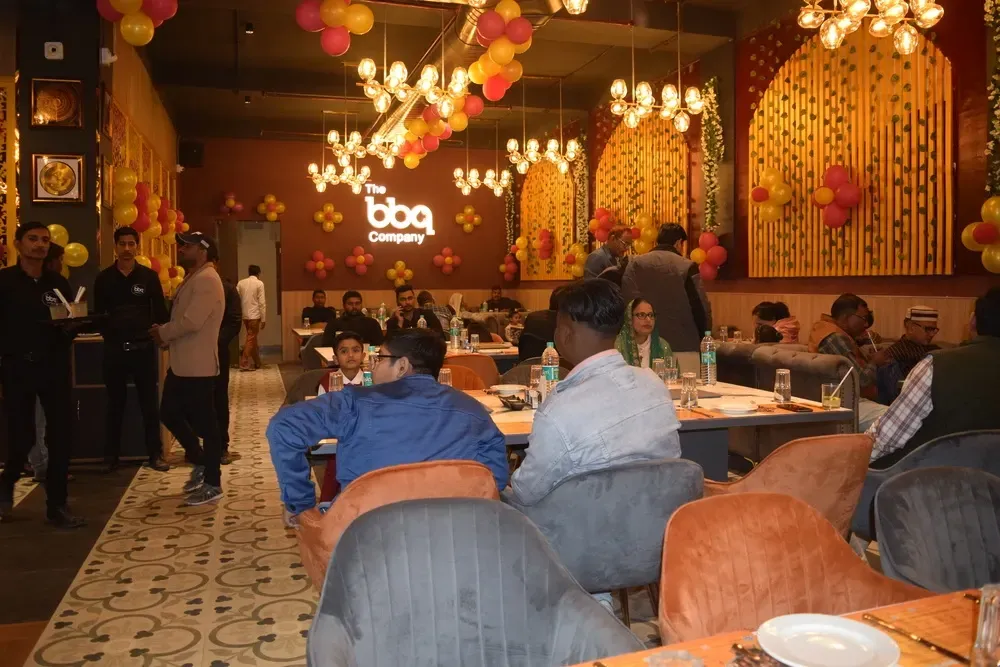 +10
Customer Reviews
About Restaurant
The Barbeque Company in Lucknow offers an unparalleled dining experience that is sure to tantalize the taste buds of food lovers. With a live grill station and an extensive menu featuring premium North Indian, Chinese, and barbeque dishes, you're guaranteed to find something to suit your craving. Our menu is expertly crafted to provide you with an unparalleled dining experience, with dishes that are grilled to perfection. From classic barbeque meals to exotic delights, we have something to offer everyone. At The Barbeque Company in Lucknow, we understand that dining should be an experience that leaves a lasting impression. That's why we've created an elegant and modern dining room that provides the perfect setting for a memorable meal with friends and family. Our live grill station is the heart of our restaurant, where you can watch as your meal is expertly prepared right before your eyes. So come and join us at the best barbeque restaurant in Lucknow and enjoy a dining experience like no other.
Price per Head
| Weekdays (Mon-Thu) | Lunch | Dinner |
| --- | --- | --- |
| Vegetarian | 786 INR * | 838 INR * |
| Non Vegetarian | 786 INR * | 838 INR * |
| Weekends (Fri-Sun) | Lunch | Dinner |
| --- | --- | --- |
| Vegetarian | 838 INR * | 891 INR * |
| Non Vegetarian | 891 INR * | 943 INR * |
Explore Other Outlets
The BBQ Company is a true barbecue restaurant where food is grilled and serve freshly straight to your plate.
© 2016 The Barbeque Company (Registered under BBQC HOSPITALITY PRIVATE LIMITED) All Right Reserved.