4.2/5
Overview
Address
Restaurant Info
Opening Hours
12:00 pm to 04:30 pm 06:30 pm to 11:30 pm
Menu
+2
Gallery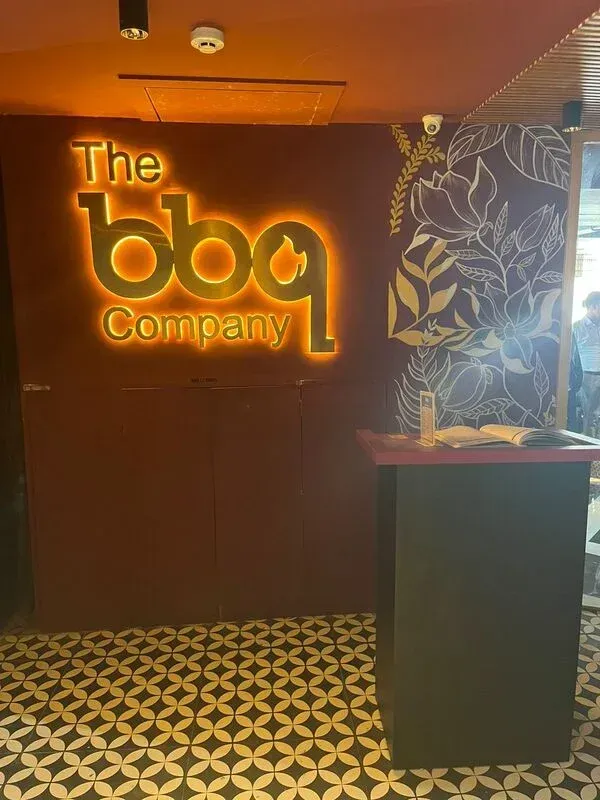 +2
Customer Reviews
About Restaurant
The Barbeque Company in Rajouri Garden has undergone a complete transformation and is proud to introduce a fresh new look and creative menu that offers a blend of contemporary and traditional favorites. Our new kitchen and team have elevated our food and service to new heights, and elegant lighting has transformed the entire restaurant into a warm and inviting space. Indulge in our Live Grill and explore a world of cuisine with a rich variety of dishes, including premium North Indian, Chinese, and barbeque food, each crafted with the freshest ingredients and expertly grilled to perfection. Our menu is designed to tantalize your taste buds and offer something for everyone. Come and visit our best barbeque restaurant in Rajouri Garden with your loved ones, and enjoy your favorite dishes in a warm and welcoming atmosphere. Our staff is always on hand to make sure that your dining experience is unforgettable. So, gather your friends and family, and join us at The Barbeque Company in Rajouri Garden for a dining experience that is sure to impress.
Price per Head
| Weekdays (Mon-Thu) | Lunch | Dinner |
| --- | --- | --- |
| Vegetarian | 699 INR * | 849 INR * |
| Non Vegetarian | 749 INR * | 899 INR * |
| Weekends (Fri-Sun) | Lunch | Dinner |
| --- | --- | --- |
| Vegetarian | 799 INR * | 949 INR * |
| Non Vegetarian | 849 INR * | 999 INR * |
Explore Other Outlets
The BBQ Company is a true barbecue restaurant where food is grilled and serve freshly straight to your plate.
© 2016 The Barbeque Company (Registered under BBQC HOSPITALITY PRIVATE LIMITED) All Right Reserved.