4.2/5
Overview
Address
Restaurant Info
Opening Hours
12:00 pm to 04:30 pm 06:30 pm to 11:30 pm
Menu
+2
Gallery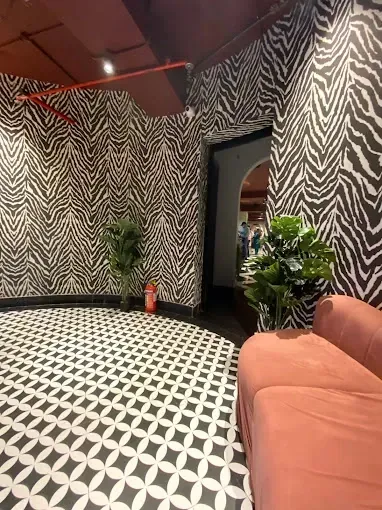 +4
Customer Reviews
About Restaurant
The Barbeque Company is revolutionizing the healthy restaurant food industry and leading the way with innovative and delicious offerings. In an era where customers are demanding nutritious, tasty food and drinks, we stand apart from other quick-service franchises by delivering an unparalleled healthy dining experience. Our menu is a celebration of bold flavours, wholesome ingredients, and expertly grilled dishes. With a rich variety of North Indian, Chinese, and barbeque cuisine, we've got something for everyone. Our live grill station is a true feast for the senses, where you can watch as your meal is prepared with love and care. At The Barbeque Company in Ranchi, we believe that eating well should be enjoyable and accessible to everyone. So, come and visit us with your loved ones and indulge in the best in healthy, delicious food and drinks. Our staff is always on hand to make sure that your dining experience is nothing short of extraordinary. Join us at best barbeque restaurant in Ranchi and taste the difference that a commitment to health and flavour can make.
Price per Head
| Weekdays (Mon-Thu) | Lunch | Dinner |
| --- | --- | --- |
| Vegetarian | 799 INR * | 799 INR * |
| Non Vegetarian | 899 INR * | 899 INR * |
| Weekends (Fri-Sun) | Lunch | Dinner |
| --- | --- | --- |
| Vegetarian | 899 INR * | 899 INR * |
| Non Vegetarian | 999 INR * | 999 INR * |
Explore Other Outlets
The BBQ Company is a true barbecue restaurant where food is grilled and serve freshly straight to your plate.
© 2016 The Barbeque Company (Registered under BBQC HOSPITALITY PRIVATE LIMITED) All Right Reserved.